Resimercial: A Welcome Home Where Resi Meets Commercial
Now more than ever, custom integrators can find opportunities and familiarities in various light commercial markets such as corporate offices, bars/restaurants,
retail shops, houses of worship and more.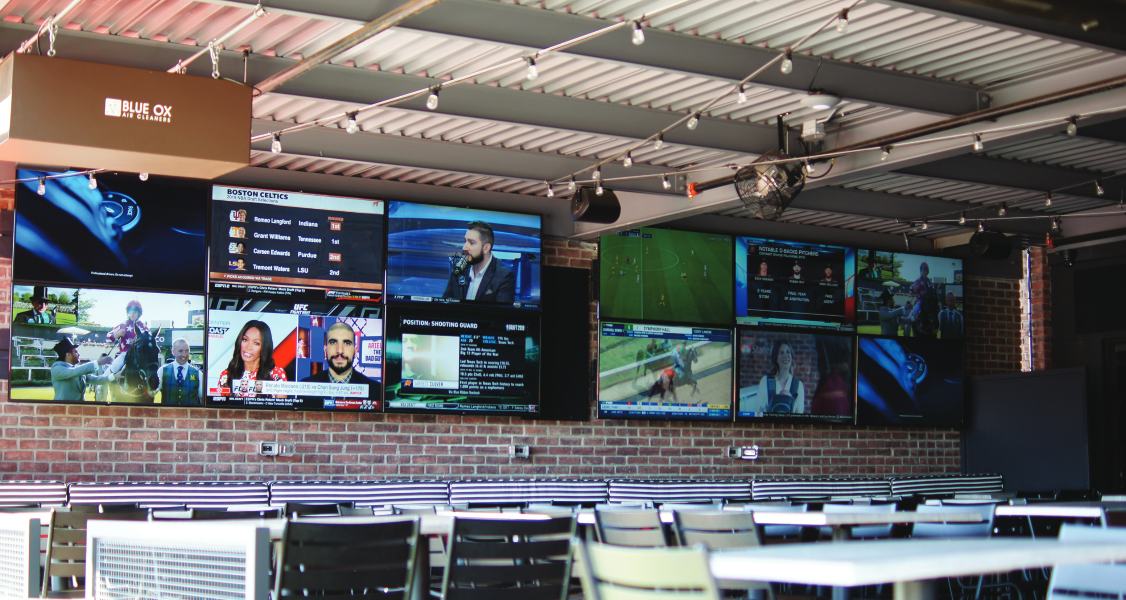 For most people, the term "commercial" conjures up images of sports stadiums, music halls, skyscrapers, and university campuses. However, the demand for AV technology in smaller spaces — office conference rooms, sports bars, retail shops, houses of worship, and more — is on the rise, and these "light commercial" installations are providing residential integrators with a solid opportunity to extend their service offerings and grow their businesses.
This crossover opportunity as a whole is becoming more widely known in the custom integration industry as "resimercial," and manufacturers have been emphasizing it of late. If you attended last fall's CEDIA Expo or February's Integrated Systems
Europe shows, for example, you saw and heard about plenty of examples of solutions and applications, particularly from leading automation and AV companies.
Moreover, nearly 42% of integrators' revenues were derived from commercial work last year, according to CE Pro's 2020 State of the Industry report. It's a percentage that has been steadily increasing over the past decade as the Great Recession compelled many residential integrators to look elsewhere for projects. So, successful traction has already been gaining momentum within the resi sector.
Still not convinced being a resimercial integrator is right for your business? Here are three great reasons you should consider expanding into commercial installations:
Deeper Network: Apply your services across the residential and commercial channels, to create a larger client network that will generate additional opportunities and increase revenue.
Profitability: Unlike residential projects where a homeowner usually doesn't know how much things cost, commercial projects typically have a budget that has been approved. Dealers can then seek products that offer the best margins in relation to the specific applications that the client requires. Industry standard costs are usually accurate and although bidding does occur, often the "race to zero" that is seen much more in the residential market is less likely (but does exist) in commercial projects.
Concise Scope of Work: Commercial projects are well thought out, often with greater detail and planning than the average residential job. So once the blueprints are received, a clear picture is presented for the purchase, placement, and control of equipment in the space. In addition, modifications to the design or scope of the project by the builder or interior designer requires change orders to avoid "budget creep" on your dime.
Misperceptions About Market Differences
It just so happens that there are already numerous points of entry into the light commercial market available to residential installers through existing client bases. After all, your clients work in offices, own shops and bars, and attend houses of worship.
For integrators who have left their customers amazed by the simplicity of their homes' control systems, the door is open to explain how they can provide the same level of control outside the home. What it boils down to is making AV and environmental systems easy enough for any employee or customer to use; this is a priority in nearly every setting.
For residential integrators hesitant to take the step into the light commercial market, one reason is that the spaces appear to be fundamentally different. However, those differences are only skin deep; beneath the surface they are essentially the same. Hence, the resimercial moniker.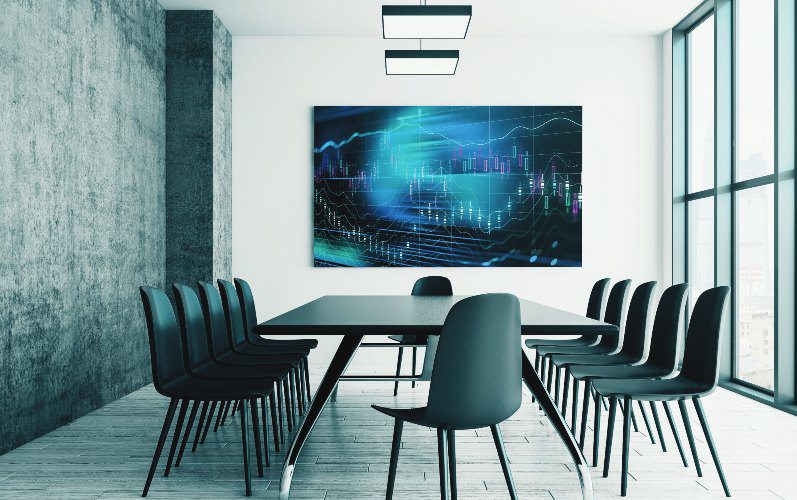 To visualize the concept, picture a living room with a couch, end tables, and lamps. There's a TV on the wall that displays content from a Roku, Blu-ray player, and a cable box. Now, replace the couch with a conference table, the Roku with a laptop, and the Blu-ray player with a PC.
Things do indeed look different, but the goal in both spaces is the same: Make it simple for users to switch sources and view the desired content on the TV. It's made possible by the same control and AV distribution systems integrators have been installing in their clients' homes.
Education on Some Solutions Necessary
Of course, while the core goals are the same, just like every home, every commercial setting has its own set of requirements. Which means integrators need to get educated on the commercially focused solutions designed to fulfill these needs. For instance, presentation switchers, video scalers, and DSP (digital signal processing) audio solutions solve problems most homes don't have.
Take audio and video in a house of worship, for example. Everyone wants the experience to be great; however, the video content may be mostly digital signage, while the audio needs to be crystal-clear throughout the building. In this setting, instead of investing in the latest 4K video technology, the budget focus may shift to a more robust DSP solution so that everyone can hear the clergy, choir, sermons, announcements, etc.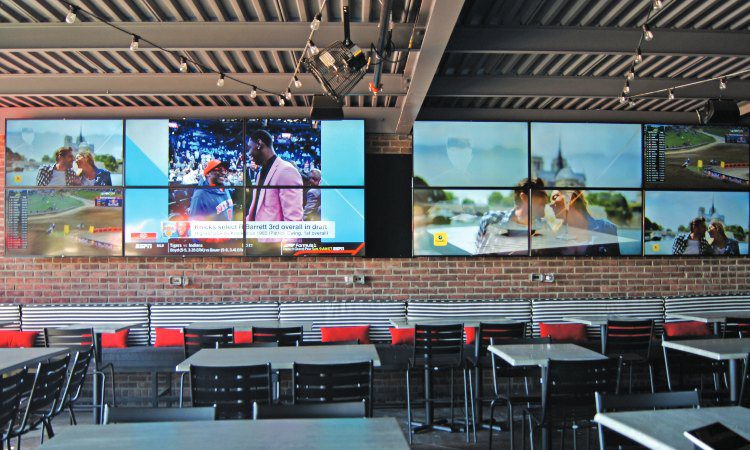 Another similarity between residential and commercial installations is the increasing importance of the network. With the ever-growing number of IP-enabled devices, the reliance on network infrastructure in light-commercial settings is extending beyond offering good Wi-Fi and Internet access for workers and customers. Systems such as security, surveillance cameras, and point of sale (POS) simply cannot be affected by a slow network.
With the addition of AV-over-IP solutions, it is imperative that the network is designed with all of the bandwidth requirements in mind. Once again, is this terribly different than a home with many mobile devices, media streamers, and smart home products all sharing a network? Plus, networked audio in the form of Audinate's Dante protocol made its presence in several CEDIA Expo booths last fall, so you can expect more of the same this year.
So, now are you ready to make the leap into the commercial market? Here's why your company is already well positioned:
Analogous Equipment
Residential projects don't differ much from commercial projects in terms of operational or functional details. Sharing a single video source throughout a residence will involve similar components as distributing video to multiple displays in a restaurant or bar. In most cases, the differing factor is the scale of the project, which may include more devices spread over greater distances.
For instance, many residential dealers are able to crossover into DSPs from companies such as Yamaha. Yes, configuring a commercial DSP with EQ, combiners, microphones, matrix, etc., require more understanding of the component, but the physics behind the application are the same.
In a bar project you could use the Yamaha MTX DSP, 70-volt speakers, amps, sources, displays and possibly a matrix to distribute video such as DirectTV. A house would be almost identical — a receiver with DSP (Dolby Digital or Atmos) speakers, amp for more power and a matrix to distribute cable boxes.
Educational Experience
If you've already completed certifications or enrolled in training classes that are necessary in the residential market like control system programming or networking, you're on your way. Much of this knowledge also applies to the commercial market.
However, if certifications are required, which is sometimes the case for commercial projects when bidding is involved, then yes, the specific accreditation would be important. For those unfamiliar, look to commercial integration association AVIXA for education and training opportunities.
Existing Contact List
You already have a target audience. It's likely that your existing residential clients work for a corporation or own their own businesses which opens an opportunity to implement integrated systems into their workplace.
Therefore, it is easier than one would think to get into the resimercial game because with a little confidence, planning and homework the light commercial market is there for the taking. As a residential installer you already have most of the required skills, all you need to do is get your foot in the door.
Originally Published in: https://www.cepro.com/markets/resimercial-resi-meets-commercial/